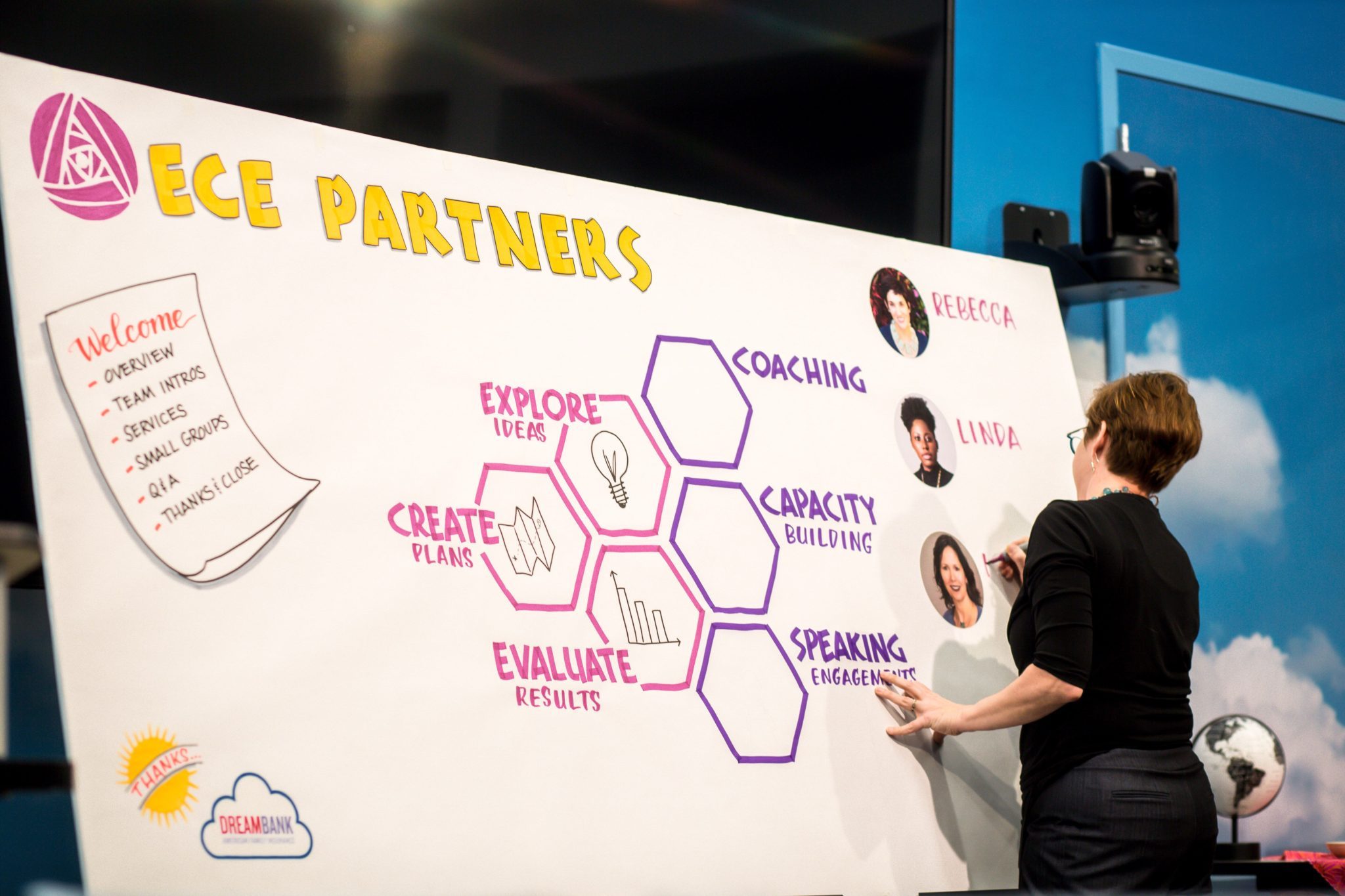 What is Graphic Recording?
Graphic recording is a process that captures the flow of information and ideas in real time by using visuals to highlight key points. When a graphic recorder captures a meeting or event, participants easily see that their ideas are being understood and incorporated into the visualization. Participation and comprehension increases when visual scribing is used. This process is especially useful for non-native speakers. By the end of a session, the graphic recorders create a unique visual record that highlights key points and captures the flow of information and ideas. The 4×8 foot visuals generated are the property of the client.
Tina Abert is a Madison-based consultant, graphic recorder and meeting designer. Tina enjoys supporting clients to have more effective, interactive and engaging meetings. By asking clarifying questions about the purpose of the meeting and who should be in the room, Tina can help to shape meetings so that clients get what they want from their time and effort. In addition, Tina offers materials for follow-up and next steps. With over 20 years of business and management experience, Tina has directed marketing and public relations initiatives for a variety of local and regional non-profit organizations.
Graphic recording is a supplement to all service offerings. This visual roadmap helps to determine next steps and reflect organizational ideas and values. Please ask us about graphic recording if you are interested in including this service at your event.